Your Biggest Questions About the Amazon Rainforest Fires, Answered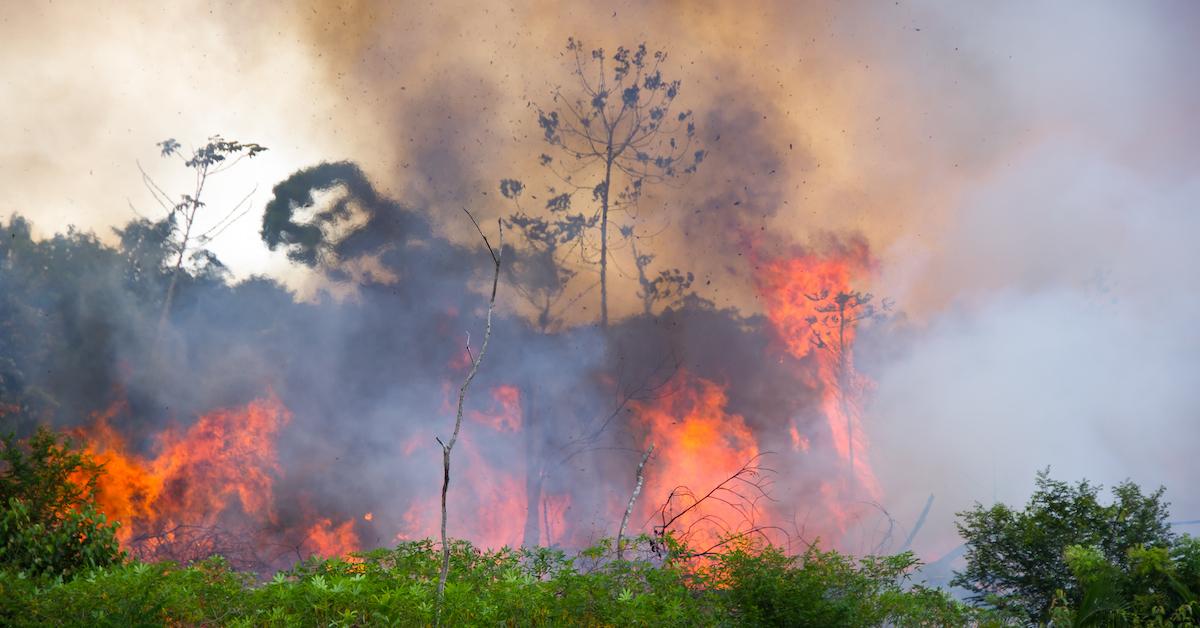 The Amazon rainforest has been burning at record rates this year — with thousands of fires alone occurring in the past week. The world has suddenly woken up to the tragic fires tearing apart the rainforest, which can reportedly be seen from outer space, according to USA Today.
As the fires (and the news) continue to spread, people all over the world are left with questions about the fires, how they started, and why the Amazon rainforest is so important to the planet. Read on for our answers to a few of these key questions, and make sure to keep educating yourself on these issues as they continue to unfold
Why Is the Amazon Rainforest on Fire?
Are People Setting the Amazon Rainforest on Fire?
Why Is the Amazon Rainforest So Important?
The Amazon rainforest is known as the "planet's lungs," because it provides more than 20 percent of the Earth's oxygen. The rainforest also removes vast amounts of carbon from the atmosphere and stores it, which can help slow down global warming. Additionally, the rainforest is home to more than 3 million species of plants and animals, representing the most biodiversity in the world, the BBC noted.
One of the 3 million species that includes? Humans. Millions of indigenous people live in the Amazon rainforest — so not only are we hurting the planet with this deforestation, but we are also hurting the people who live there.
Click here to learn more about indigenous people who live in the Amazon.
What Is Brazil's Government Doing About This?
What Can We Do to Save the Amazon?